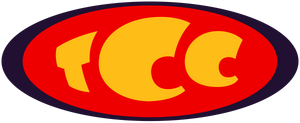 In late 1995, Fox Broadcasting Company in the United States was interested in acquiring a 49% joint-venture stake in UK's TCC (The Children's Channel) owned by multichannel cable and satellite television broadcaster Flextech (which eventually became a division of UK cable operator Telewest, now Virgin Media, and then sold off to Sky).[1] Negotiations last for months, until they ended in failure in June 1996. According to Brent Harmon, managing director of Flextech: "The decision to end the negotiations was amicable and the relationship between the companies involved has not been harmed. Flextech will continue to buy programming from Fox for its own channels".[2]

What Happened After The Failed Joint Venture Negotiations
On 19th October 1996 (and following the failed negotiations with TCC), Fox (in partnership with Saban Entertainment) launched Fox Kids in the UK, the channel launched as part of Sky Multichannels.[3] Sky at the time was 40% owned by News Corp (Fox's parent company), which means Sky's relationship with Fox helped launch Fox Kids in the UK market, which led to Fox Kids signing an eight year distribution contract with Sky and sharing a transponder with Sky2 on Sky Analogue Satellite television platform.[4] Also for an annual fee, Sky provided Fox Kids UK with uplink facilities and subleased transponder capacity on the Astra's satellites. Advertising was sold by a small team of Fox Kids employees based at Sky's sales department. Sky also helped Fox Kids with computer support, market research, scheduling and compliance services, as well as maintaining any Telecommunications Act licences that were required.[5]
TCC was already struggling with the onslaught from new competitors such as Nickelodeon and Cartoon Network, plus some minor competition from what would have been their business partner - Fox/Saban with their Fox Kids Network channel, as well as Disney Channel. In 1997 Flextech tried to target a new demographic with a new channel called "Trouble" which mostly aired sitcoms for the teenage demographic. Flextech then abandoned the children's market in 1998 with the official closure of TCC (which carried on until the year 2000 in the Nordic region for contractual reasons), Trouble then closed in 2009. What remains of Flextech is now owned by Sky, a division of Comcast.