We're Getting Mutants in the MCU - The Loop
Play Sound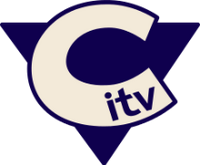 In 2005, British national broadcaster ITV (Independent Television) announced plans to form a joint venture with Viacom's Nickelodeon to launch a children's television channel called "INK: ITV Nickelodeon Kids".[1]
Whilst announcing the plans of the new joint venture, the head of ITV's children's programming block - CITV (Children's ITV) Steven Andrew said ITV was "close to the right partnership" and barring any last-minute hitch to the deal it would be a partnership with the US children's channel.
Mr Andrew also added "The long delay in starting it up has been created by detailed legal negotiations, The attraction to us of Nickelodeon is that they do all areas and ages, pre-school, animation and so on. It's a good fit."
At the time, ITV had no plans to abandon its children's television block on the main ITV channel, but the weekday airtime was reduced by 10 minutes, starting each weekday programming block at 3.30pm.
Nickelodeon and CITV pulled out of negotiations and went their separate ways. The reason for the breakdown in talks was the fact that ITV believed it was more sustainable for to run a children's channel on their own and both CITV and Nickelodeon couldn't agree on the structure and branding of the channel.[2]

Earlier Negotiations For Nickelodeon To Take Control Of The CITV Block
Originally in 2004, ITV first had plans to launch a kids channel which was shelved,[3] then that year, there were plans that Nickelodeon would takeover the CITV block, in the plans, Nickelodeon executives would commission and produce the bulk of the 105-minute afternoon block's content, for the time being there were no plans to axe CITV's current weekend programming such as Ministry of Mayhem and CD:UK. Disney Channel was also interested in partnering with ITV for running the children's block but decided to pull out of discussions, Disney already had control of kids programming on ITV on weekends between 7.25am and 9.25am through ITV's and Disney's breakfast television franchise - GMTV. The discussions between Nickelodeon and CITV eventually led to negotiations for launching a kids channel which were announced in 2005.
What Happened After The Failed Joint Venture Negotiations
Following the collapse of joint-venture talks with Nickelodeon, ITV decided to launch its own free-to-air kids channel and announced plans to do so in August 2005, on 11th March 2006, the channel officially launched. It was originally planned to launch on the same day as ITV4 on 1st November 2005, but the channel was delayed, when it launched, CITV timeshared with ITV4. Ironically enough, some Nickelodeon programs were available at launch, most notably two of Nickelodeon's most popular shows at the time - Dora the Explorer and SpongeBob SquarePants.[4]
Disney, the other company that was interested in a possible joint venture, actually gained from CITV going alone as ad sales were going to be managed by GMTV, due to their experience in ad sales for children's programming.[5]
However, Viacom pipped ITV to the post for launching the UK's first commercial children's television presence on Freeview (the UK's free-to-air digital terrestrial television platform), on 30th January 2006, Noggin was launched as a block on Viacom's TMF (The Music Factory) music television channel. The Noggin programming block aired between 7am and 9am, the only difference is that Noggin skewed towards younger children with pre-school programming such as Dora the Explorer and Thomas the Tank Engine (the latter of which wasn't on the original US channel).[6]