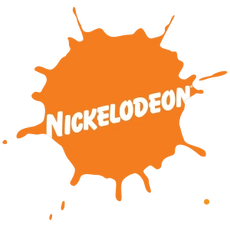 In 1995, Nickelodeon International was setup in London to manage the new, already planned and upcoming localised versions of Nickelodeon, Jon Miller, who was head of Nickelodeon UK at the time, was promoted to Managing Director of Nickelodeon International. Miller was in charge of Nickelodeon's expansion into new international markets, with planned channel launches in Germany (which was confirmed in November 1994 when it was announced that Nickelodeon applied for a broadcast licence in Germany.[1]) and Australia in 1995, and further localised Nickelodeon launch plans in Scandinavia, Benelux, India, South East Asia and Latin America. Miller was also in charge of international co-productions. Janie Grace, who was head of children's programmes at ITV franchisee for the South and South East of England - Meridian, replaced Miller at Nick UK that September.[2]
After the successful launch of Nickelodeon UK, which British Sky Broadcasting helped to launch by owning a minority stake in the channel and being a Sky subscription channel in 1993, Nickelodeon International decided that Germany was going to be the next country on its list to launch a channel. Germany seemed like an obvious choice, it's the most populated country in Western Europe (which means loads of kids, Nickelodeon's core demographic), one of the largest TV markets in Europe, it has an advanced economy, although the reunification of West and East Germany after the cold war was costly. Also in Germany, there was a lack of competition, with exception to Disney's and RTL's Super RTL that also launched in 1995 which was a part-time children's channel, there was no competition to speak of, a stark contrast to France which had Canal J and Cartoon Network Europe, Scandinavia which was served by TCC and also Cartoon Network Europe. German is also spoken in Austria and most of Switzerland, less people than Germany, but still an extra market for Nick Germany.
The Launch
[
]
Nickelodeon Germany launched on 5th July 1995, the channel was mostly owned by Viacom (90%) and a minor stake (10%) owned by German production group Ravensburger Film + TV.[3] The channel broadcast between the hours of 6am to 5pm it was available on satellite nationally and was only available on cable in North Rhine-Westphalia at first[4] but expanded to other states in Germany. In 1997 Nick Germany started to extend its hours to 8pm in some regions. Nick Germany timeshared with German cultural channel - Arte[5] which was broadcast in the evening hours. The channel launched on the Kopernikus DFS 3 satellite (owned by Deutsche Telekom), the channel wanted to launch on the pan-European Astra satellite system, but was denied a slot.[6]
Nickelodeon Germany did manage to get a slot on Astra in 1996, on transponder 27 on Astra 1B satellite, which will not only allow Nickelodeon to broadcast to Germany but also the Nordic countries.[7] Nickelodeon Nordic eventually launched on 1st February 1997.[8]
In a statement by Christophe Erbes, the head of programming for Nickelodeon Germany at the time, he said "We offer a full program for children. We make television from a kid's point of view and we have no problems covering our programming requirements". Nickelodeon Germany (and Nickelodeon in general worldwide) promotes itself as the television channel that 'gives children a voice.' Nick Germany kept in touch with children through frequent market studies and questionnaires, invited youngsters to visit its studios in Düsseldorf and, once a month, allows a child to take over as head of programming for a day.
Nickelodeon's programming structure is based on half-hour formats, with a mix of genres from live action to animation to documentaries. On the channel, there are also 10 live broadcasts each day. The programming mix is split evenly between international and German-based Nickelodeon productions and co-productions.
Instead of the 12 minutes per hour of commercial time allowed on commercial stations, Nickelodeon Germany decided to air only seven commercial minutes, and restricted the spots to the beginning and end of each show. In February 1997, official German viewership measurements showed that Nickelodeon had a market share of 2.5% of the total children's market, up from an average share of 1.7 percent in late 1996.
However, according to Nickelodeon, its market share of kids viewers was 5.7 percent when measured during Nick Germany's broadcast time of 6am to 5pm and in those households served by cable and satellite. This market share figure refers to the fourth quarter of 1996.
The Channel's Downfall
[
]
In its first couple of years or so, Nickelodeon Germany wasn't doing too well, the main issue was weak viewership and low advertising revenue, the channel was hampered by limited distribution.[9] In 1996, things was about to get worse for Nickelodeon Germany, German public broadcasters ARD and ZDF announced the launch of a new children's channel - Kinderkanal (now known by it's contracted form - KiKa) which was planned for a 1997 launch.[10] Not only Kinderkanal will mean new competition for Nickelodeon, but Kinderkanal was granted "must-carry" status,[11] which means cable providers are forced to provide the channel to its customers, in some German states (or Bundesland), Kinderkanal replaced Nickelodeon, but in some other states, both Kinderkanal and Nickelodeon were permitted to be carried on cable operators, but in this case, Nick had to move to a new cable channel. Positioned on a channel that had already developed an audience among kids, Kinderkanal found itself in a prewarmed nest. Gudrun B. Nündel, head of communications of Kinderkanal said "It certainly wasn't a disadvantage for us to start on the former place of Nickelodeon".
In June 1996, it was reported that Viacom's owner Nickelodeon filed a lawsuit against the Bremische Landesmedienanstalt (or Bremen State Media Authority in English) claimed that reserving the cable network for state broadcasters ARD and ZDF's proposed joint kids channel - Kinderkanal was "illegal". In Germany, must-carry status is given to basic television services such as ARD and ZDF. If the channel is approved in Bremen, Nickelodeon would lose its cable slot in the German state. During that time, Nickelodeon had access to 13 million cable homes in Germany out of a possible 16 million and was trying to get carriage in Berlin, Bremen and Schleswig-Holstein.
Nickelodeon argued that the proposed kids channel is simply a supplement and not a basic service, and therefore should not be given must-carry status. Nickelodeon also argues that the absence of ads and non-violent programing is "not a valid justification" of preferential distribution treatment for Kinderkanal. Nickelodeon International's Bruce Tuchman, vice president and general business manager warned: "We are not going to pull out of Germany. We have invested tens of millions of Deutschmarks and intend to stay on cable. We mean to do everything within our power to secure cable distribution." If Nickelodeon was to be kicked off cable, it already had an agreement to be carried on the Kirch group's digital DTH package through Kirch's strategic alliance with Viacom.[12] Ministers from each of Germany's 16 states were to meet that month to discuss the proposed kids channel, which launched on 1st January 1997.[13]
Nickelodeon Germany incurred start-up losses of around 150 million Deutschmarks and was losing money rapidly, the channel is now in third-place, with Super RTL at the top amongst kids and Kinderkanal taken second place after already have a 6.6% viewing share amongst kids in 1997. Nickelodeon Germany had been looking for a business partner since it launched to help support the channel.[14] In 1998 Nickelodeon had a market share of 7.5% in February 1998 for children aged 3-13 years, vs Kinderkanal with 10.3%, Super RTL with 17.5%, and ProSieben with 9.7%.[15]
Nickelodeon Germany closed on 31st May 1998, it wasn't until 2005 Viacom decided to the give the German market a second attempt. After Nick Germany's first closure in 1998, Viacom made a deal with RTL to distribute some of its children's programming in the absence of a Nickelodeon channel in the country, agreed programming included Hey Arnold!, Rocko's Modern Life, CatDog and The Angry Beavers.[16] Rugrats was a notable exception though, with the show airing on ProSieben first and then SAT1. Because of the competitive free-to-air German children programming market and after seeing what happened to Nickelodeon Germany, some broadcasters such as Saban's Fox Kids stayed out of Germany, until the second half of the year 2000. Disney still proceeded to launch Disney Channel in Germany in 1999 and Turner's Cartoon Network stayed out of the German market until it launched a six hour programming block on national free-to-air television channel kabel eins in September 2005,[17] eventually, Cartoon Network launched as a channel in Germany in December 2006.
On its second attempt, Nickelodeon Germany is going strong and is available free-to-air, with sub-feeds in Austria and Switzerland.