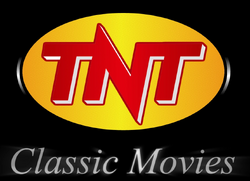 This wiki page is about the history of TNT Classic Movies, the predecessor to TCM (Turner Classic Movies) in both Europe and Africa (and also in both Asia and Oceania), back in the 1990's it was a channel where people can watch classic Hollywood movies for free, the channel also had a long association with Cartoon Network in Europe and Africa in the 1990's as both channels shared the same staff and management and the fact that both channels used to timeshare, with Cartoon Network during the day and TNT Classic Movies at night. This page also explains what happened after the end of TNT Classic Movies in both Europe and Africa.
Note: This Wiki page is an addition to the following pages as they also relate to the European version of TNT Classic Movies, this page offers a more in-depth history of TNT Classic Movies, specifically the channel's branding: Cartoon Network UK/Europe and TNT Classic Movies First Day TV Schedule and Cartoon Network Europe And TNT Classic Movies Channel Transition/Handover
Introduction and Channel Launch
On 25th March 1986, Turner Broadcasting acquired the MGM (Metro-Goldwyn-Mayer) film studio for $1.5 billion. On 26th August 1986, Ted Turner was forced to sell the MGM name, all of United Artists, and the Culver City-based studio lot back to Kirk Kerkorian for approximately $300 million after months of ownership. Turner sold the studio back to its former owner, Kirk Kerkorian, but Turner kept MGM's archive for movies made before 1986.[1] However, Turner kept the studio's film, television and cartoon library as well as a small portion of the United Artists library.[2] The library also included the pre-1950 Warner Bros. library (as well as most of the pre-August 1948 Looney Tunes and Merrie Melodies cartoons), the Fleischer Studios/Famous Studios Popeye cartoons originally released by Paramount Pictures, the US/Canadian/Latin American/Australian distribution rights to the RKO Radio Pictures library, and most of the Gilligan's Island television franchise (not counting the TV movie sequels recently owned by other companies), all of which were owned by United Artists.[3] On 10th December 1987, Turner acquired the worldwide licensing rights to 800 of RKO's films from its then-parent company Wesray Capital Corporation.[4]
On 3rd October 1988, Turner Broadcasting launched TNT (Turner Network Television) in the United States, it was an general entertainment channel, but also made use of Turner's movie archive.[5] Turner wanted to make use of their large movie archive and had plans to launch both Cartoon Network and a classic movies variant of TNT internationally. However a few months later, on 14th April 1994, Turner launched TCM (Turner Classic Movies) in the United States,[6][7] this was the eventual successor to TNT Classic Movies in Europe (which happened in 1999), this was when Turner's classic movie channel branding was finally made consistent worldwide.
On 7th March 1993, Turner Broadcasting System announced their plans to introduce and launch Cartoon Network and TNT (Turner Network Television) Classic Movies in Europe, it was going to be a 24-hour "2 Channels In 1" combined service available through SES's Astra satellite system. At the same time, Turner announced their plans to start broadcasting an Latin America version of Cartoon Network available via Intelsat on 30th April 1993 where it operated as a 24-hour service as TNT already launched in the region in January 1991. It was announced that the combined Cartoon Network and TNT Classic Movies service will comprise of 14 hours of animation from Turner's MGM, Warner Bros. and Hanna-Barbera libraries, followed by 10 hours of classic Hollywood movies from the Turner's movie vault. This was unlike the original U.S. channel versions of Cartoon Network and TNT which were 24-hour services.[8][9][10]
Turner also said that a team of between 20 to 30 members of staff based in London will operate the combined service and that it will be programmed specially for European audiences. It was also announced that some parts of the schedule will be dubbed or subtitled in French, Swedish and Norwegian, with other languages to be added as the service expands.
Before launch, the Cartoon Network/TNT combined service faced some major obstacles, the first problem was that many of its shows were already licenced to other broadcasters in some countries around Europe such as Germany and Spain, which will mean it will be difficult for Turner to screen them on a pan-European channel, unless the contracts have lapsed or have been renegotiated. This was a problem even though both channels were only mostly going to broadcast programming from Turner's own libraries.
German public broadcaster ARD owned the German-language rights to the entire MGM/Warner movie catalogue up until the turn of the millennium, due to a contract agreed in the mid-1980s which was before Turner acquired the movie library, which is could have been a reason for Turner's late official entry into the German market which eventually happened in 2006. Another possible hurdle could be the European Community (Now European Union) directive that requires that all channels should where practicable fill at least 50% of their schedules with programmes of European origin. The proposed channel was to be almost filled entirely with American-originated content.
Scott Sassa, president of Turner stated that it is not practicable for Cartoon Network/TNT to meet the 50% European quota immediately, since they will be services based on U.S. originated programming and movie libraries. Scott Sassa also went on to say when the channels start acquiring original programming, at least half will be European, he also said that movies and cartoons are amongst the most translatable types of content and said that Turner also had expansion plans into Asia although at the time, there were no set plans.
Turner also announced that the channels will be transmitted "unscrambled" as in not encrypted and belonging to a pay-TV satellite package, meaning that anyone in Europe with a satellite dish and a satellite receiver within Astra's satellite footprint will be able to receive and watch both Cartoon Network and TNT Classic Movies. However, Turner also announced their intent into looking into an encryption system for their channels in the future. At the time, about 11 million homes in 18 countries already had Astra satellite dishes installed, but Cartoon Network and TNT Classic Movies' audience will more than double if cable providers sign up to carry the new Turner service. Another reason for Cartoon Network/TNT not joining Sky's Multichannel package could have been because of the long-time rivalry between Rupert Murdoch and Ted Turner, but it's more likely because of Ted Turner's philosophy on channel distribution, which is getting TV channels into as many homes as possible wherever they are.
Cartoon Network's and TNT's launch in Europe follows other announcements that other broadcasters from the United States will launch in Europe, with U.S. rival Nickelodeon making their debut in Autumn 1993, alongside a UK version of The Family Channel,of which both are planned to launch as part of Sky's Multichannels package which will be encrypted and require a subscription.[11]
In order for both Cartoon Network and TNT Classic Movies to launch, Turner will need to lease a satellite transponder for SES's Astra satellite service, Turner was informed that Astra was about to launch another satellite to serve the European television market alongside Astra 1A and Astra 1B, which will be called Astra 1C and will be fully operational in July 1993, adding an extra 18 transponders available to lease.[12] Turner expected its competitors will launch a bunch of new entertainment services in Europe and they thought it was important to get their brand into the market.
Sue Kroll, Cartoon Network Europe's and TNT Classic Movies Europe's first senior vice president and managing director said that France, Scandinavia and the Benelux countries will be able to view certain portions of the Cartoon Network/TNT package with subtitles or dubbing. Sue Kroll concedes that the Turner venture is a big investment. While choosing to launch without a local partner (such as Sky, which will mean encryption and limited to UK and Ireland), Cartoon Network and TNT Classic Movies hoped to make use of ad sales expertise and cross-promotion opportunities with CNN International. Sue Kroll admitted that "This is a very expensive investment" whilst noting the costly start-up and satellite uplink costs, she also said that it will likely be a tight advertising market in order to reclaim the investment made and to eventually make a profit.[13][14] Even though there was a tight advertising market, there was still growth and there was enough confidence to go ahead and proceed with the launch, the dependency on advertising was particularly important because Cartoon Network/TNT won't be a part of a subscription package and won't see any subscriber revenues.
After months of preparation, Cartoon Network Europe and TNT Classic Movies Europe launched on 17th September 1993.[15][16] The first movie to air on TNT Classic Movies was Speedway (1968) starring Elvis Presley and Nancy Sinatra.[17]

Channel Branding and History
UK-based broadcast design house - Baxter Hobbins Sides (later just known as Hobbins Sides) was contracted to produce several idents for the channel and adapt the channel's branding for the European market as TNT will be slightly different to the U.S. version, which was more general entertainment focused but still aired a lot of classic movies. Baxter Hobbins Sides were also contracted to adapt Hatmaker Studios' Cartoon Network Checkerboard presentation package for the European market.[18][19] The presentation package had the feel of an art-deco cinema house in the 1930's-1950's, the type of cinema that was around during the age of the silver screen and many of the idents were themed from that era.
The presentation package also made use of quite a few typefaces, CorporateA Demi was used for the "Classic Movies" tagline, Zurich Standard Roman Extra Condensed was the most commonly used typeface used on the channel, which was mainly used for titles for movies on promo endboards, the date and time for when the movie will air, text headings on promos and also also for the language symbols indicating what dubbing/subtitled languages will be available for that particular movie. Coronet Italic was used for the movie's billing, which are the movie's main actors as seen on promo endboards. Endboards feature movie poster-like backgrounds from Hollywood's earlier days.
On TNT Classic Movies, there were English, French and Spanish audiotracks, and subtitles in Swedish, Finnish and Dutch, however not all movies were available in these languages.
Hatmaker Studios also made a few significant contributions to TNT Classic Movies' branding package, this includes the Prime Time Movie ident. In Hatmaker's description of the ident it says: "In this piece created for TNT Europe's prime time movie, various clips from classic movies are projected onto a series of giant movie curtains. This grand visual element suggests the size and power of the movie-going experience, while the slow, undulating movement of the fabric suggests the fluid quality of film. The design of the piece is further enhanced by the use of a sweeping orchestral soundtrack, and finishes with a large version of the TNT logo."[20][21]
Hatmaker also made a series of idents featuring twenty different vintage cinemas located around Europe. These short vignettes were created so it would help connect an American movie library with the European cinematic experience and its audience. The vignettes featured the tag line "Where The Movies Are", written in the language of the country where the footage was shot.[22]
In addition, Hatmaker also produced Cartoon Network Europe's And TNT Classic Movies' Channel Transition/Handover animation feature Hi-Ball the Jester and also the pre-launch promo for Cartoon Network Europe and TNT Classic Movies Europe which was specially produced to advertise the two different types of content that will air on the combined service.
From the description from Hatmaker's website:
"Life, Death, Love . . . Cartoons! These pre-launch cross-promotional pieces, produced in eight different languages, announced to European viewers that two dramatically different types of programming would soon air on the same channel. The words 'life', 'death', 'love', and 'war', are used to suggest the emotional experience of watching great movies. The classical music, another set-up for that experience, is interrupted about half way through by a cartoon splat and zany cartoon music, completing the transition into Cartoon Network. The final screen features both the Cartoon Network logo and the TNT logo in the same frame."[23]
According to The Blue Book of British Broadcasting, "TNT Classic Movies airs classic entertainment such as Singin' In The Rain, The Wizard of Oz, High Society, Get Carter, Poltergeist and Casablanca as well as brand new TNT Originals, such as A Man For All Seasons and Gettysburg. The channel also airs movie theme nights, star seasons, director and star tributes."[24]
In August 1993, Turner acquired Castle Rock Entertainment,[25] then on January 28, 1994, New Line Cinema was acquired by Turner for $500 million, these two acquisitions added even more movies to Turner's already large library.[26]
On 1st October 1995, TNT & Cartoon Network Europe has extended their broadcasting coverage to cover the Middle East and the continent of Africa via the PAS-4 satellite. The London-based European branch of Turner Broadcasting System has signed an agreement with Multichoice's DStv satellite platform to distribute the channel as part of their pay-TV channel line-up.[27][28] In 1996, the London-based European branch of Turner Broadcasting System has also signed an carriage agreement with ART (Arab Radio & Television) Multichoice in the Middle East and North Africa to distribute both TNT & Cartoon Network Asia to satellite viewers in the region in English although Turner Broadcasting System continued to distribute TNT & Cartoon Network Europe and TNT & Cartoon Network Asia to anyone in the Middle East with a satellite dish pointing at PAS-4 and Palapa-C2.
In April 1996, TNT Classic Movies made the unusual decision to start air wrestling matches from WCW (World Championship Wrestling), starting with WCW Nitro on Friday nights immediately after Cartoon Network finished for the day, rather unfitting for a classic movie channel, but Turner didn't own any other possible channel in Europe that could possibly air the event especially as Turner owned the wrestling entertainment property. WCW turned out to be a popular decision for the channel and it became a regular programming fixture on Fridays and WCW Thunder soon followed in October 1998. Programming from WCW was carried over to when TNT was converted into a general entertainment channel in October 1999 and after that on TCM for a short while (Turner Classic Movies) UK and finally on Bravo until WWE (World Wrestling Entertainment) acquired WCW in 2001.[29][30]
Apart from WCW, there's also another peculiar thing about TNT's scheduling, Cartoon Network invaded TNT's airtime twice within its history, this includes The Great International Toon-In event that was held and simulcasted on Turner's entertainment channels worldwide on Friday 26th November 1993. The Great International Toon-In event started at 1pm UK time and ended at 11pm UK time, basically taking up TNT's prime-time scheduling that evening, the channel was only two months old at that point.[31][32] On 21st June 1996, Cartoon Network had a scheduling exclave within TNT's schedule for a special event "The Longest Day" as its the longest day in the year, Cartoon Network extended its schedule in reference to it, between 8pm and 11pm Cartoon Network aired for an extra three hours. The Longest Day aired after WCW Nitro as the 21st June was on a Friday that year, which means TNT didn't air a single movie that night until 11pm.[33]
On 2nd September 1996, TNT Classic Movies' airtime was reduced by two hours, and Cartoon Network gained an extra two hours, as a result of the change, the Cartoon Network to TNT handover time was moved to 9pm (UK time).[34][35]
By October 1996, TNT Classic Movies and Cartoon Network was available in over 31 million cable and satellite households in 33 countries across Europe. On 19th December 1996 was the launch of two 24-hour digital feeds for Cartoon Network and TNT Classic Movies, available via the Astra 1G satellite.[36][37][38] The 24-hour services of TNT and Cartoon Network were available on a few cable operators in Europe, including Dutch cable operator A2000 (owners of the KTA cable network in Amsterdam). CableTel (later NTL and now Virgin Media) was the first UK cable operator to sign up the two 24 hour TNT Classic Movies and Cartoon Network digital services. In most cases the digital feeds were converted into an analogue signal by cable companies that signed up to the 24-hour service (as digital cable wasn't widely available in Europe yet), but most cable operators kept the Cartoon Network and TNT Classic Movies combined service.
On 10th October 1996, Turner merged with Time Warner (the owners of Warner Bros. and HBO) and Turner remained as a semi-autonomous unit within Time Warner and finally had access to Warner Bros.' post-1950 movie library, although following the merger, Turner had to surrender its movie library to Warner Bros. but still had permission to use it.[39]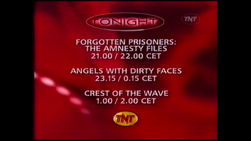 With the introduction of the 24-hour service came a new look for TNT Classic Movies, promo endboards and programme menus now feature a modern pink/red background with a spinning light animation, a reference to TNT's oval shaped logo with techno or ambient music (used for the tonight's lineup promo and menu as well as the available languages screen shown before a movie), quite unfitting for a classic movie channel, but sounds and feels like a cinema promo at a modern multiplex cinema. Some branding elements from the previous look was carried over such as usage of the Zurich Standard Roman Extra Condensed, but Fruitger started to be used more.[40]
In December 1997, Andrew Bonner was hired as a programmer planner for both Cartoon Network and TNT, he was responsible for creating and releasing programme schedules for TNT in seven languages and also oversaw presentation and all on air events on TNT Classic Movies, in his job he ensured schedules were competitive yet compliant with the 'classic movies' brand, during his time at Turner, viewing ratings were increased by 27% year on year.[41] Frazer Price also worked as a promo producer for TNT Classic Movies from February 1997, including a promo for George Cukor season (for TNT's Director of the Month theme) which can be seen on his Vimeo account, he stayed on at TNT after it became a general entertainment channel and then Boomerang.[42][43] Between 1996 and 1998, Anna Maclean was Language Co-ordinator for both Cartoon Network and TNT Classic Movies[44] and Liz Healy wrote and edited listings/program information for CNN, TNT Classic Movies and Cartoon Network which were distributed to over 50 countries.[45] Lynne Frank was the Senior Vice President and General Manager of Cartoon Network and TNT Classic Movies Europe during TNT Classic Movies' latter years.
In June 1997, TNT Classic Movies launched on Telenor's DTH package, Turner also made the guarantee that the first two films of every evening will be available in Danish and Swedish languages (20:00 and 22:00). In September 1997, both Cartoon Network and TNT Classic Movies became available on Canal Satelite Digital in Spain.
The End of TNT Classic Movies

In September 1998, Cartoon Network and TCM (Turner Classic Movies) launched in Poland as part of the Wizja TV package available on PTK (Polska Telewizja Kablowa) cable to 750,000 households. This was the first time TCM was introduced in Europe, and marks the first step towards the end of TNT Classic Movies and the introduction of its eventual replacement TCM.
In February 1999, TNT Classic Movies introduced ad breaks inserted into films. The decision followed an increase in advertiser demand for airtime on the channel and a growth in the channel's audience - 4.3 million adults tuned into the channel in 1998, an increase of 808,000 a month in 1997.[46]
In September 1999, TCM replaced TNT Classic Movies in Spain on satellite platform Canal Satelite Digital.[47]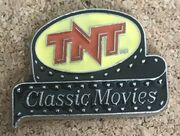 TNT Classic Movies came to an end on 15th October 1999 and was replaced with TCM in Europe and Africa.[48] At the time, TCM in the UK was on digital platforms only, and the analogue Cartoon Network feed on Astra 1C is soft-encrypted while TNT became an analogue only general entertainment channel for the UK and Ireland only, this marks the end of TNT Classic Movies in Europe and when Cartoon Network UK stopped being an unencrypted pan-European service. However a pan-European version of Cartoon Network continued on which was largely based on Cartoon Network UK's schedule but excluding shows without pan-European broadcasting rights such as Dragonball Z and Angela Anaconda.[49]
The final movie to air on TNT Classic Movies was Marlow (1969) starring James Garner, also the first movie on TCM UK was The Big Sleep (1946) starring Humphrey Bogart and Vivian Rutledge. As 15th October 1999 was a Friday, the first programme to air on the "new TNT UK" was WCW Nitro.[50]
As Cartoon Network UK and the newly relaunched version of TNT was soft-encrypted, a Videocrypt 1 variant decoder was required, which was the type of decoder which was used in the UK and Ireland (as continental Europe used the Videocrypt 2 variant), and was used by Sky subscribers, however a Sky viewing card or subscription was not required. The channel became "free-to-view" just no longer "free-to-air". Cable customers were not affected as descrambling and reception from Astra happened at the cable company's headend. As Cartoon Network and TNT were scrambled, it allowed both channels to buy UK only rights to programming just for its UK services, rather than buying programming on a pan-European basis which can be costly.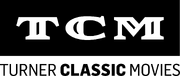 The UK and Ireland-only analogue-only general entertainment version of TNT didn't last long, the channel closed on 30th June 2000 and was replaced by Turner Classic Movies on analogue services and for analogue satellite's final year of existence in the UK. The "new TNT" aired drama series, music and wrestling programming, where as TCM was solely a classic film channel.[51] In response to TNT's closure, Dee Forbes, sales director at Turner Entertainment Networks, said: "We are the first to say that general entertainment is pretty saturated and going forward with digital you have to have the strongest programming to maintain audiences". TCM was a popular channel format in Europe and the "new TNT" in the UK struggled to get viewership, also Turner in the United States started doing a similar concept to TCM but for cartoons with a channel called Boomerang, which launched in the UK a month before TNT's planned and eventual closure.[52]
Videos
TNT Classic Movies Tonight's Feature Films Intro and Prime Time Movie Ident: https://www.youtube.com/watch?v=7QWX3-zLbHM
Promo advertising TNT Classic Movies on Cartoon Network: https://youtu.be/W0LW3892vps?t=324
Cartoon Network to TNT Handover: https://www.youtube.com/watch?v=VBDxX4hvqqU
TNT Classic Movies to Cartoon Network Handover (includes a Scandinavian "Where The Movies Are" vignette): https://twitter.com/UKPRES1/status/1233663195337748481
TNT Classic Movies Evening Lineup: https://www.youtube.com/watch?v=o-BHx1sD0Iw
Continuity of TNT Classic Movies from April 1996: https://www.youtube.com/watch?v=Z_A3thQg8cw&t=305s